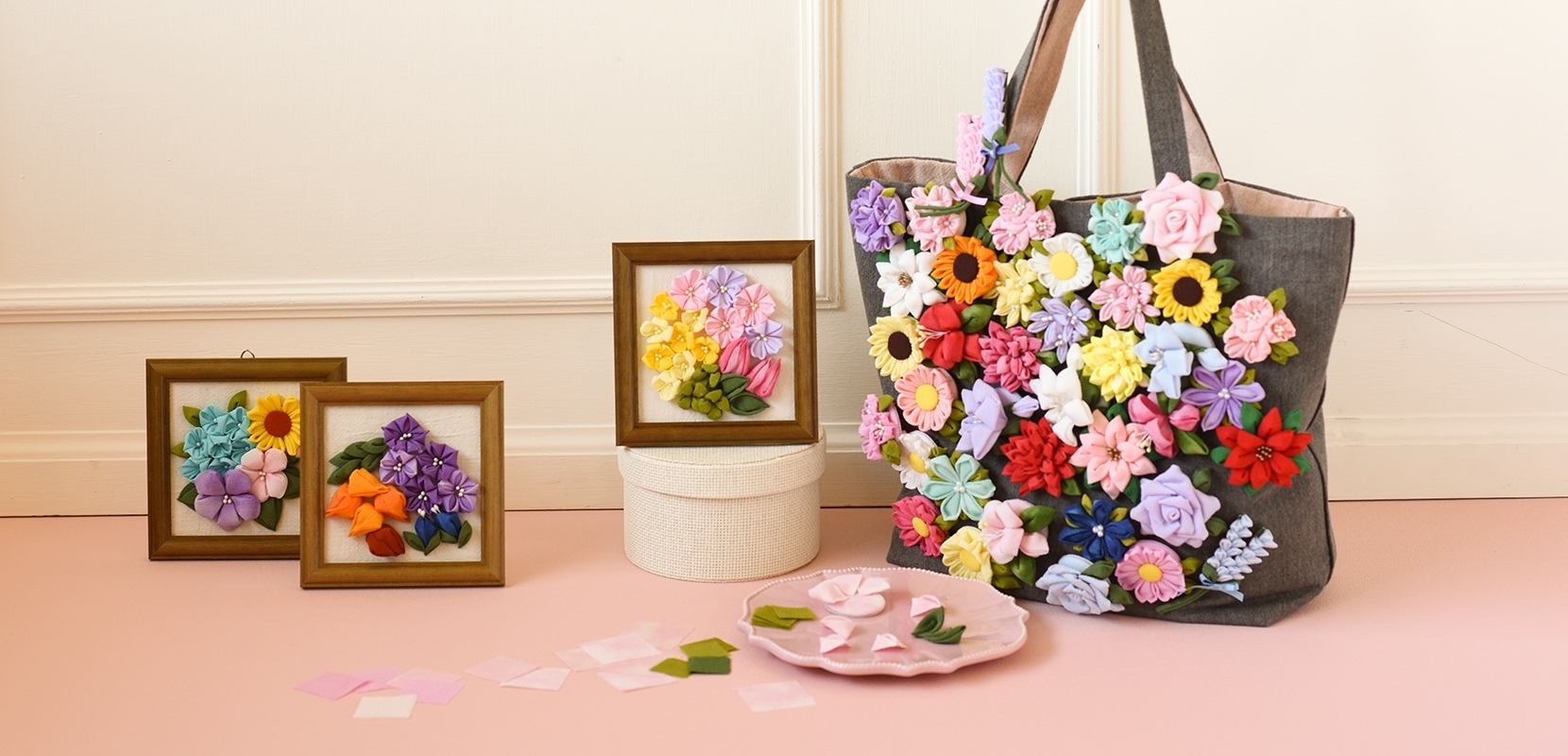 This is a real fun to create your project by your own hands. To make decoration with your works, to send somebody as your present, there might be delights around you.
We will support you with wide range products to suit your demands of handicraft from beginners to experts.
We hope you can find what you really like!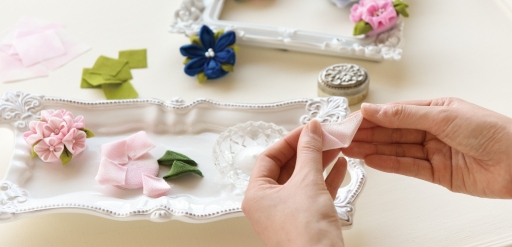 This Tsumami-zaiku, you don't need to use needles and threads, so everybody can try it.
"Tsumami-zaiku" kits produced by Olympus are designed with wishes for many people to try with safe, so you can try it with only glew without needles and specialized tool.
Item List
You can see by scrolling.