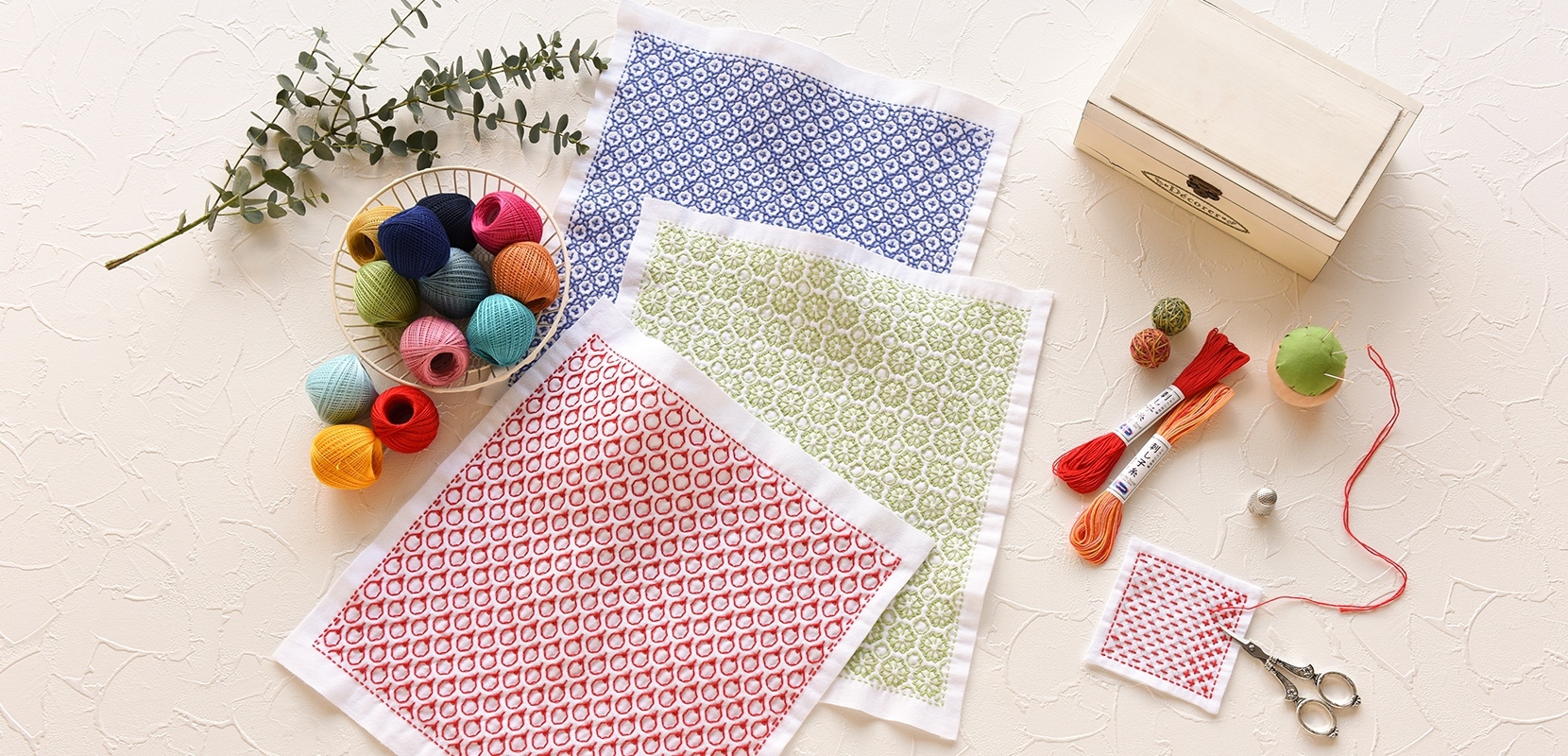 One of our proud Japanese embroidery, this is Sashiko brought by the knowledge and know-how of dairy life.
The beautiful geometric patterns of stitched line is also admired and handed over for a long time as one of our Japanese traditional embroideries.
The Simple and beautiful techniques are originated in rainforcement and repair of clothes to make warmer in strict weathers.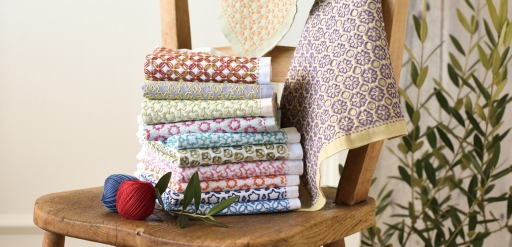 Enjoy Sashiko through your daily life.
The origin of sashiko is handed down as rainforcement of clothes to prevent severe weather. The techniques are developed in long days with various variations of patterns.
Nowadays, Hitomezashi , after constant stitching intervals will make a wonderful graphic has been attractive.
Item List
You can see by scrolling.