History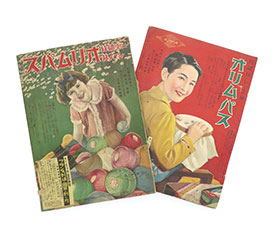 Advertisements in handicraft magazines in the1930s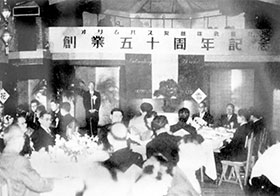 Celabrating our 50th anniversary in 1959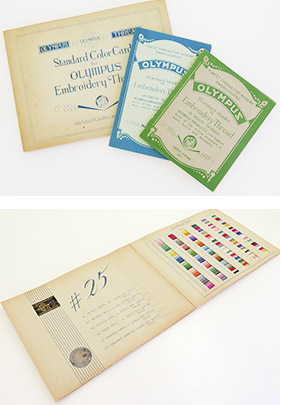 Embroidery thread samplers in the 1950s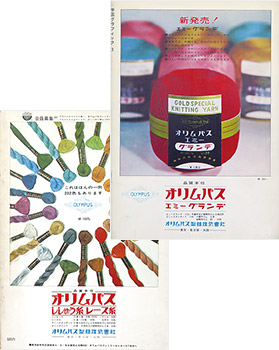 Advertisements in handicraft magazines in the1960s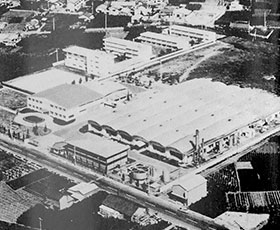 The newly inaugurated Inuyama factory in 1962.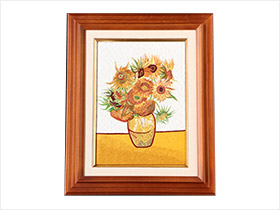 100th anniversary keepsake in 2008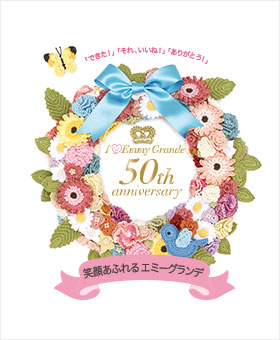 The Emmy Grande 50th anniversary Wreath in 2014
1908
Founded in Nagoya, Japan for the purpose of processing sewing thread, cotton thread, etc.
1919
Built finishing and dyeing factories in Chikaramachi, Higashi Ward, Nagoya
1929
Adopted the Olympus brand as a name for our cotton embroidery thread. Our original product: No.5 count thread.
1931
Began export of Olympus embroidery thread to China. Began production of No.25 embroidery thread.
1933
Began sales of our premium lace yarn; No.20,30,40,50.
1949
Incorporated as Olympus Thread Mfg. Co.,Ltd.
1954
Began production of 100g skeins of No.40 lace yarn, and began sales of products packaged in plastic containers.
1955
Began sales of embroidery kits and Kogin embroidery thread.
1959
celebrated our 50th anniversary.
1960
Held the 1st Olympus Hand-crafting Competition.
1962
Began operations at Inuyama factory.
1964
Began sales of Emmy Grande.
1979
Began sales of Sashiko embroidery thread and Sashiko embroidery kits.
1982
Began sakes of kogin embroidery kits.
1984
Corporate headquaters building completed.
1986
Began sales of hana-fukin kitchen cloths.
1998
Established distributioncenter in Inuyama City.
2000
Established office in Nantong, China
2003
Established branch office in Tokyo.
2004
Celebrated the 40th anniversary of Emmy Grande with a promotinal campaign.
2006
Celebrated the 50th anniversary of Gold Label special lace yarn.
2008
Celebrated our 100th anniversary.
2014
Celabrated the 50th anniversary of Emmy Grande with a promotional campaign.
Held an in-store display contest for Emmy Grande.
Renewed our corporate logo.
2017
Began sales of tatting lace yarn
2020
Began sales of sashiko thread (thin)
Held a campaign for works of Hana-fukin.
Logo
The freedom of hand-crafting, to make any shape you can imagine. The fun and happiness that come from hand-crafting, represented by a leaping for joy. We've added these two kinds of joy to our original logo.
We have stood alongside our customers since our founding in 1908. We hope to continue our efforts to enrich time spent on hand-crafting,bringing smiles to our customers' faces, prompting more and more words of delight. At Olympus, we look forward to even more and even greater things in our future.